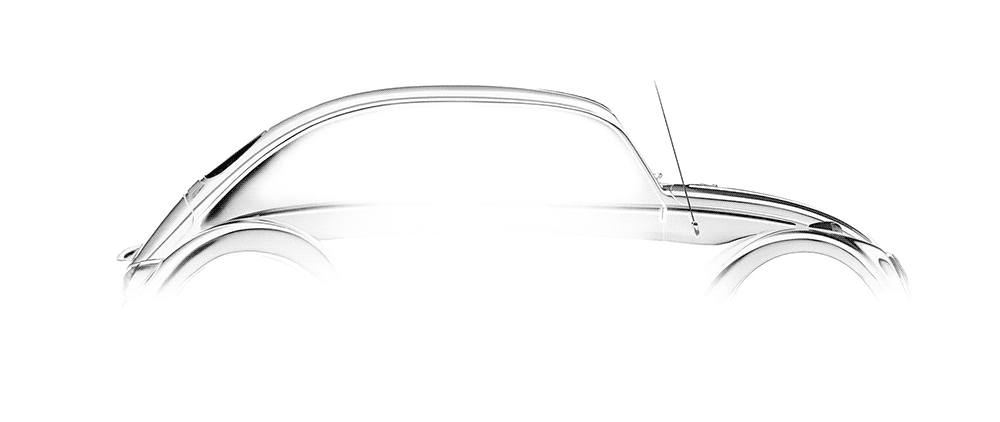 More Volkswagen Beetle Eyelashes
Volkswagen Beetle eyelashes are a fun way to customize your Beetle. They adhere to the area just above the headlights to give the already friendly front end of the Beetle an even more distinctive look. It's just one way drivers customize their cars with VW Bug accessories. Find out today how you can customize your affordable VW Beetle in Santa Monica.
Add Car Eyelashes to Your Beetle To Turn Heads
If you're considering adding Eyelashes to your Beetle, you'll want to know the following information:
Most car eyelashes apply with automotive trim tape, the same tape used to adhere many different trim accessories.

Volkswagen Beetle eyelashes attach securely enough to drive at highway speeds, and they even stay on during touchless car washes.

Eyelashes that adhere with 3M double sided automotive trim tape won't damage your paint.

If you decide to remove your car lashes to change up your car's style, most can be taken off quickly with a citrus-powered cleaner.
Eyelashes add an extra element of style to your Beetle. Of course, you'll need a car to apply them to, and that's where Volkswagen Santa Monica comes in.
Learn More About the Volkswagen Beetle
Since it arrived in America in 1949, drivers have had a love affair with the Volkswagen Beetle, and it's continued to the present day. Volkswagen Santa Monica is proud to carry a wide range of Beetle trims and accessories, including convertible models. These days, you can expect the following from a Beetle:
A standard turbocharged engine for thrilling drives down Highway 1

Updated tech including Bluetooth streaming

The same iconic style you expect from the Beetle
Discover the difference between the Volkswagen Passat and the Volkswagen Beetle, and learn more about all of our models with a call to our dealership.